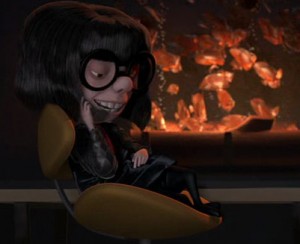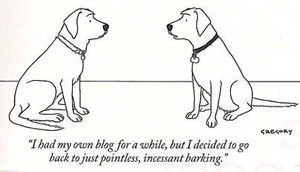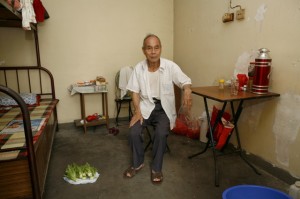 Michael Wolf took pictures of 100 different 10′ by 10′ (that's 100 square feet for you math whiz's) in Hong Kong's oldest public housing estate. 100 x 100. Could you live in 100 square feet? With a family?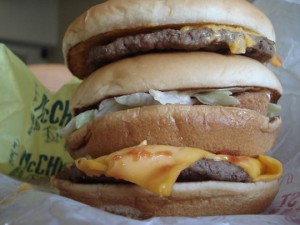 You know you want it. Naughty you. The McGangBang is the latest craze sweeping the nation/internet. It's fa(s)tfood ridiculousness on a budget… a McChicken Sandwich stuffed between the 'hamburger' patties of a double cheeseburger. Both items available on the dollar menu. Bon Appetit!
Reality television… isn't it grand?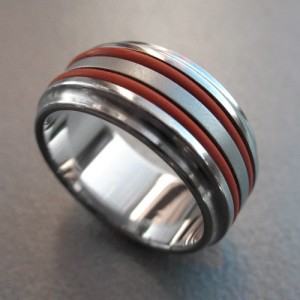 While I'm not typically a jewelry kind of guy, if you see me around these days there's a good chance I'll be rocking this guy. I'm slowly getting accustomed to wearing it, and it makes me feel 10% tougher.
If you're looking for wedding bands, an engagement ring, or a special piece of jewelry for Valentine's Day or whatever, you should go check out Spexton in Tulsa. Spexton is a local jeweler that makes some really cool pieces (rings, bracelets, and necklaces), and it's all done right next door to the LFP gallery. The owners are great guys and a pleasure to have as neighbors.
If you pay Spexton a visit, come by the gallery while you're in the neighborhood.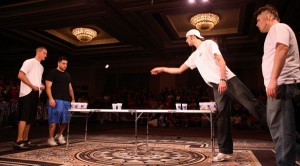 The next great American sport? Beer pong. Considering ESPN broadcasts poker tournaments on a regular basis, I have no problem with beer pong as a sport. At least the 'athletes' stand up during the competition.
Pretty Loaded is a museum of flash preloaders. Lots of cool design.