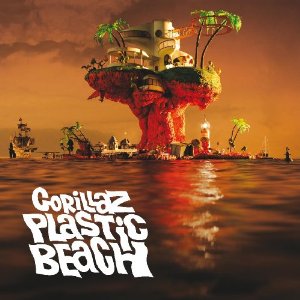 If you've possibly managed to have not heard of the new Gorillaz album, you should know that it officially releases on Wednesday (March 17th), though legitimate streaming previews have been available online for a couple of weeks now. With summer fast approaching, you don't want to be caught without a copy of this in your car. Go order it from amazon.com right now.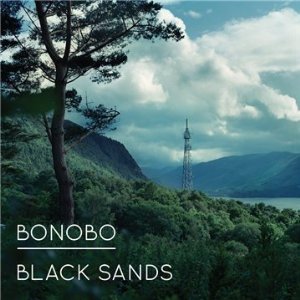 Strike up the fireplace and vacuum the bear skin rug, because Bonobo puts out.. some of the sexiest music you'll ever hear.
I saw one of those classic posts on the book of faces today: put your iPod on shuffle and list the first fifteen songs that play. Talk about presumptuous. I know they have a fairly large market share, but I'm still holding out on Apple products. More to the point, I was curious to see what would turn up if I shuffled the current musical contents of my hard drive and decided I should post the results here since I update so infrequently. I think the results are pretty indicative of my music listening habits: all over the place.
Stardeath and White Dwarf – Smoking Pot Makes Me Not Want to Kill Myself
St. Vincent – Black Rainbow
Battles – Race: In
Pink Mountaintops – Outside Love
Fabulous Diamonds – LP4
Iron & Wine – Homeward These Shoes
George Williams Aingo – Akiko Nu Bonto
Kings of Leon – Notion
Karl Blau – 2 Becomes 1
Dananananaykroyd – Infinity Milk
Murs – Me and This Jawn
Wild Beasts – Woeboegone Wanderers
Ladytron – Another Breakfast with You
Kings of Convenience – The Build-Up
Paul Desmond – Embarcadero (alternate take)
Summer fun.
Buy/Preview
Wolfgang Amadeus Phoenix on Amazon
Listen
Phoenix on Myspace
This is good, fun music.
Go read about it elsewhere.
Go listen to it on myspace.
This is amazing. My mind is blown. This may even hit heavy rotation soon.
Watch this video full screen with your volume way up. This is a promo video Duane put together for the art show we'll be hosting this Friday at LFP.
If that's not awesome enough, and I know it is, I will be playing some wicked bass riffs with some friends. We'll be winging it. We're not polished. We're not pretty. But we're not afraid. Things kick off at 7. Don't be fashionably late or you'll miss something.
First come, first serve. I'm nice enough to post this. If you are the one to download, be nice enough to comment so my other reader doesn't waste time trying to download, too. Go here and follow instructions.
You'll need the code: R5ESAG53
Enjoy!
Paul Desmond. Old school sexy jazz saxophone. You need this. Go order Paul Desmond's Take Ten right now.