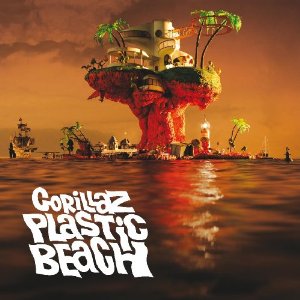 If you've possibly managed to have not heard of the new Gorillaz album, you should know that it officially releases on Wednesday (March 17th), though legitimate streaming previews have been available online for a couple of weeks now. With summer fast approaching, you don't want to be caught without a copy of this in your car. Go order it from amazon.com right now.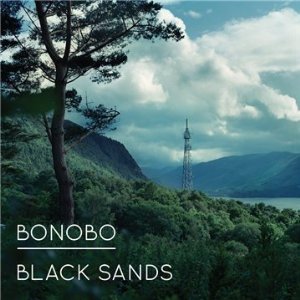 Strike up the fireplace and vacuum the bear skin rug, because Bonobo puts out.. some of the sexiest music you'll ever hear.
Summer fun.
Buy/Preview
Wolfgang Amadeus Phoenix on Amazon
Listen
Phoenix on Myspace
This is good, fun music.
Go read about it elsewhere.
Go listen to it on myspace.
Paul Desmond. Old school sexy jazz saxophone. You need this. Go order Paul Desmond's Take Ten right now.
The Decemberists have a new album on the way (March 24th), and from the sound of things it's going to be amazing.
In an age when singles rule and the death of the album has been pronounced by many, The Decemberists have fashioned an anomaly: a record that demands to be listened to from start to finish and reveals more with each subsequent play. The 17-song suite, recorded with the band's longtime producer, Tucker Martine, is rooted in ancient language and imagery, yet entirely modern and accessible.
The Hazards Of Love tells the tale of a woman named Margaret who is ravaged by a shape-shifting animal; her lover, William; a forest queen; and a cold-blooded, lascivious rake, who recounts with spine-tingling ease how he came "to be living so easy and free." Lavender Diamond's Becky Stark and My Brightest Diamond's Shara Worden deliver the lead vocals for the female characters, while My Morning Jacket's Jim James, Robyn Hitchcock and the Spinanes' Rebecca Gates appear in supporting roles. The range of sounds reflects the characters' arcs, from the accordion's singsong lilt in "Isn't it a Lovely Night?" to the heavy metal thunder of "The Queen's Rebuke/The Crossing."
Get The Hazards of Love on Amazon.
Listen to some songs on The Decemberists myspace.
I'm not afraid to type it. I'm a Franz Ferdinand fan. I am afraid to say it five times fast though. Their music is fun! Get this album. When the weather is nice, take a cruise with the windows down and make sure this album is blaring. It'll be perfect. I promise.
Look out for that truck!!!
Tonight: Franz Ferdinand on amazon.
Franz Ferdinand on myspace.
I have a draft for one of those ridiculous "albums of the year" posts. It's sitting there, gathering digital dust. I don't regret not finishing it though. Had I published that post, a great injustice would have been done. Only this week did Kyle point me in the direction of this album, and it would have missed the cut.
Dylan-esque vocals delivered on top of a single guitar or banjo. No percussion. No bass guitar. No need for such
The Tallest Man on Earth on myspace.
Shallow Grave on amazon.
One week into the new year and many are already dubbing this the album of the year for 2009. While it's a bit early to be calling it, this album is definitely amazing. If you aren't familiar with Animal Collective, get this album, put your headphones on, and go to your special place. Already available on vinyl or as a digital download, the CD will be in stores later this month.
Animal Collective on myspace
Merriweather Post Pavilon on amazon.com
While there is a song or two on this album that I skip pretty much every time through, there are enough gems to make up for it. Generally the more country/folk sounding songs are the better ones. Listen to Blitzen Trapper on myspace. Buy Furr on Amazon.com.
Unrelated, it's come to my attention that certain aspects of my site no longer work with Internet Explorer ("The webpage cannot be found"). I'm probably not going to be fixing the problem anytime soon. Consider yourself informed. If you've noticed the problem, you might want to consider Firefox.