It only took one listen to figure out this album will be going in my heavy rotation. Listen to Hush Arbors on myspace. Buy Hush Arbors from Amazon.
If you know me, you know I don't listen to much rap or hip-hop. Blame it on my rocker upbringing, but it takes something special to pull my attention to such genres, to make me breathe and stop. This album has that something special. It's such a vivrant thing. And if you're looking for the opinion of someone much more into hip-hop than myself, DWayne agrees. Hell, even pitchfork agrees.
Q-Tip on myspace
The Renaissance on amazon.com
I know I haven't been all that loyal to this blog lately, and our relationship is getting a bit shaky as a result. But I promise I'll work on it. I'll try to do better. Like posting to tell you that my favorite low-fi minimalist indie rock group has a new album coming out soon. Cold War Kids will be release Loyalty to Loyalty on September 23rd. You can hear their first single from the album, Something is Not Right with Me, on the Cold War Kids Myspace page. You should just go order Loyalty to Loyalty now from Amazon. When you're done, head over to shopLFP.com to see what I've been up to in the real world. Our opening party went well. My thanks to those of you that were in attendance. I trust you had fun.
Surely you've heard of them. The new album is out September 23rd. Go order Dear Science on Amazon.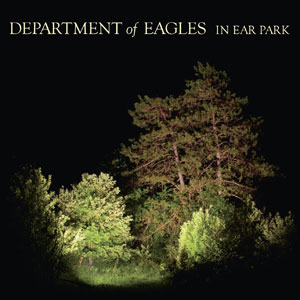 Department of Eagles on myspace.
In Ear Park available on Amazon.com.
Pre-order In Ear Park from the record label and get a free 7″ vinyl. I'm doing it. It must be cool.
Now on heavy rotation.

I've added a "heavy rotation" category to the site. For those of you that don't have the time or the desire to check out every album or group that I post, you should definitely keep an eye on the this new section. It seems pretty self explanatory, but for the slow ones among us, I'll explain. Heavy rotation albums get my special stamp of approval. These are albums that I would gladly listen to on repeat.
If you know me at all, you know that I'm not accustomed to working long hours. If you know me well, you know that I've started a new business venture with my friend Duane. I'll spare you the details for now, but know that I'm extremely busy and working hard (relatively speaking). More to the point, You should check out Portugal the Man. They have a new CD, Censored Colors, that's due to release in September. It's bound to be pretty amazing, and I except it to make it into my heavy rotation.
From the pages of Rolling Stone:
Ra Ra Riot combine Arcade Fire's orchestral reveries with Vampire Weekend's pop sensibility for an album that's both effervescent and heartbreaking.
Now those are some quality comparisons! This is certainly good stuff though, and I have no problem with such a description. Go have a listen on the Ra Ra Riot myspace page. Then, go buy The Rhumb Line.
Blood Red Shoes is a rock duo from the UK. Their music is very upbeat minimalist rock… not suprising considering there are only two members (hence the "duo"). I don't know if the two are an actual item or not, but if they are they might be the cutest rock couple on the scene today. Check them out on the Blood Red Shoes Myspace page, or skip the bullshit and buy Box of Secrets on Amazon.
Fire up the brass and prepare to get your groove on. It's time to get funky with Brownout, another amazing band from Austin, Texas. Check out Brownout on myspace.